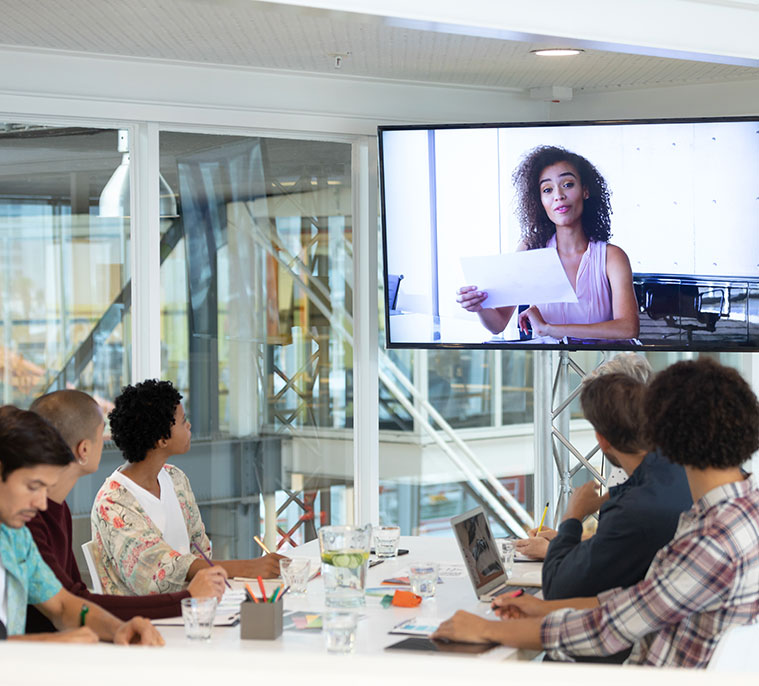 All the Tech You Need, All From One Company
Once a luxury, is now a standard for businesses. Commercial audio visual solutions dominate work environments across the world for their abilities to improve office communication, engage audiences, create the right ambiance and promote a business's brand.  
At Liberty Networks and Systems, we are experts in commercial audio and video systems—be it a simple office, conference room or a large-scale audio-visual system for your commercial or corporate facility. It's more than just about screens and speakers. It's a unique platform as well, for communicating new ideas, connecting with people, and creating an environment where you business can flourish.
Liberty Networks has 10 years of experience in the design, installation, and maintenance of commercial audio and video systems. We offer unique, customized, and innovative solutions to make your office technology dreams a reality. When you want a commercial audio and video system that wirelessly feeds music to discrete speakers throughout the office or a state-of-the-art boardroom with the ability to teleconference with ease, we have you covered.
With our expert installation and tech support, your company will enjoy not only the best in office audio and video systems, but also professional installation and training in how to use the equipment. Enhance work atmospheres, relations, and business with Liberty Networks' audio video services.